CHOICES, CHOICES! CONTINUES
In the wake of the Choices Choices Forum The Board of Directors of the Port Townsend Food Coop has Chartered a committee to Harmonize the Coop's multifaceted product selections policies. At the Forum, Food Co-op members began a conversation with the Board and Staff about what, why & how products reach our shelves at the Food Coop. This Forum was followed by forum participants' presentations at the Oct 3 2006 Board meeting, which led to the Board's direction to the presenters to organize a committee representing members, board and staff to address these issues. A formation meeting was held Oct 30 at which the mission, charter, scope, and deliverables were drafted and a series of meeting dates scheduled. These DRAFTS were adopted by the Coop's B.O.D. as the PSGC's Charter and Deliverables on Nov 7th. First production meeting was held on a stormy night Nov 15th. Second meeting Nov 28th was amazingly productive and created a DRAFT matrix informed by the guidelines documents developed at Ukiah, Karma and elsewhere.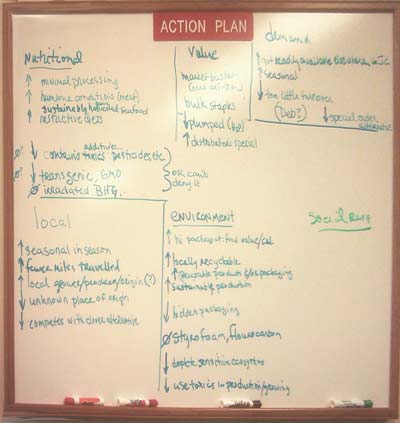 Homework to bring to March PSGC meetings
Print Roadtest Matrix and apply it to tomaotes.
Work with a buddy.
Keep track of the time it takes.
Suggest changes needed using the (write in) rows located in every critria group.
Use the Ownership Octopus instore postings, and UNFI catalog for additional information.
Write N/A whenever the info you need is truly nowhere to be found.
Do not bother Coop staff with questions.
Julie and I marked up some pastas yesterday morning. Click here to see some of my marks.
The Ownership Octopus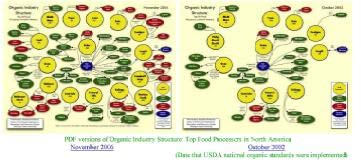 The Structure of The Organic Distribution Network (Top 25). Separate PDF shows International.Ownership. Current through of Nov 2006.
From Janet Welch, Board Liaison/PSGC co-chair:
It's a powerhouse of a committee and I think we'll make pleasant work of the task to "policize' (as in policy, not as in police...but interesting the link) meetings on the 1st and 3rd WEDNESDAYS of the month. This was the preferred afternoon for everybody. So, the times will be 5:15-7:00 PM

Current (active) PSG Members:
Cindy Wolpin; Phil Dinsmore; Julie Jaman; Joe Breskin; Deb Shortess (Operations); John Barr; Bobby Jenusaitis (Board); Doreen Snyder; Carrie Rice (Board); Joanie Beldin; David Goldman, Janet Welch (Board).
Other Ways to DO Things: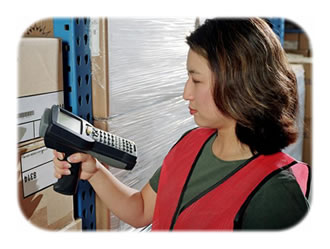 Point of Sale (POS) Resources and Information
Here is a portal that provides links to articles about software that retailers use to integrate POS data with inventory and procurement processes.

The _ _ _ _ in our cans is finally hitting the fan

Chemical Linked to Birth Defects Found in Canned Foods
5 MAR 2007 | In the most comprehensive U.S. tests for an industrial chemical used to line cans of food, an independent laboratory found a compound linked to birth defects in more than half of the samples of canned fruit, vegetables, soda, and baby formula from supermarket shelves.
More background science on endocrine disruptors and synthetic estrogens

This website is a comprehensive resource for environmental, health and safety information about bisphenol A (BPA). Bisphenol A is an industrial chemical used primarily to make polycarbonate plastic and epoxy resins – both of which are used in countless applications that make our lives easier, healthier and safer, each and every day.

Research on endocrine disruption has exploded since Our Stolen Future was published. New results, new syntheses, new policy recommendations and debates appear, it would seem, almost weekly.
Cool Photo Tour of tomato processing plant!
Tomatoes skins are removed by soaking tomatoes in a warm solution of lye, then rolling them across fast-spinning rollers. The skins become less acidic from the addition of lye. Either citric or hydrochloric acid is added to re-acidify the skins which have become alkaline by the addition of lye. The skins are added into sauces, etc. Diced tomatoes are treated with calcium carbonate or calcium lactate and sometimes y-irradiated (whatever that is) to preserve firmness. - - John Barr, PSGC Committee


PRODUCT COMMITTEE DOCUMENTS
Our Food Coop's Existing Documents
Other Food Coops' Related Documents
Committee Homework Related Documents
China Related Links
Organic Agriculture in China
The Packaging IS Pollution Problem:
And then there is the whole matter of meat ...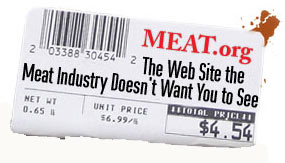 And Carbon FootPrint Labeling
Energy Use in the Food Sector: A data survey
This database can be used for estimating the energy use for various food items over their lifecycle. The applicability of the database is exemplified by estimating the energy requirements of a hamburger with bread, lettuce, onions, cucumbers and cheese. The possibilities for lowering the energy use of a hamburger are discussed briefly on the basis of the results.
... by Jamais Cascio (author of the Cheeseburger Carbon Footprint)
Late last month, the UK's environment secretary, David Milbrand, proposed putting ecological impact labels on all food products sold in UK stores. These labels would focus on the amount of carbon emitted as the result of the production of the food item. In this, the UK government is playing catch-up with some of its businesses, as the grocery chain Tesco announced in late January that it would be adding carbon labels to the products it sold. And now the Carbon Trust, a UK non-profit that works with businesses to reduce their greenhouse impacts, has embarked on an effort to build a labeling standard for adoption across industries.

Food labelling debate on a collision course
"One of the main problems in this ongoing food labelling debate is that both sides appear to be so deeply polarised. For example, many in the food industry believe that, while the GDA scheme is criticised for being too complicated, the FSA's traffic light labelling scheme, which rates each product as high (red light), medium (amber light) or low (green light) in the four key nutrients (fat, saturated fat, salt and sugar), is far too simplistic."