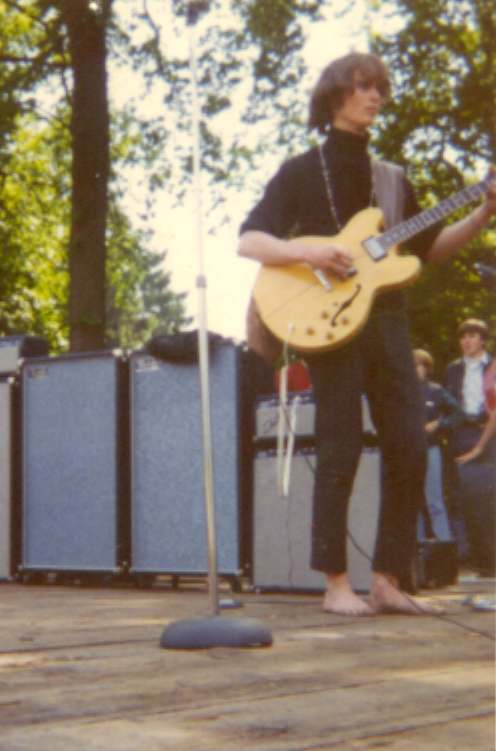 Saturday in the park, Clockwork Orange, Country Joe, Daily Flash, West Coast Natural Gas back from California, the basic chemistry of a HUMAN BE-IN at Volunteer Park, Seattle, July 1967
flowing melodies into a timewarp ... playing colors to a crowd of chemically altered beings ...
This was an interesting set. I actually lost interest in the rock and roll and walked off the stage without putting the toys away - I had become totally fascinated by some people who were walking through the park singing madrigals and I simply left my guitar behind, on the side of the stage.
Paul Dorpat, who was sort of everyone's den father in those days, brought it back to me the next day. Too bad this picture is so blurry. But then again, who could possibly have focused a camera that day? It's amazing they pushed the button at all.
Other images from the same day, different person's photo collection - they got wet at some point. Oh well.
Take me Home, baby
... please take care of me baby.
You've got to carry me, baby
Cuz I can't make it in the sape that I'm in ...
... from a Breskinsong 1968